There are several open-source and freemium tools available on the Internet which can convert text to speech, and let you download as an audio file but each has its own limitations. I used one such tool recently – Amazon Polly.
With AWS free tier offered for a year free of cost, you can make use of this tool free to convert text into a lifelike speech. It also lets you download it as an audio file. Enter the required text, choose the desired voice, listen to the speech. Add punctuations and pauses as required, re-listen and when you are happy with the audio, download it as MP3.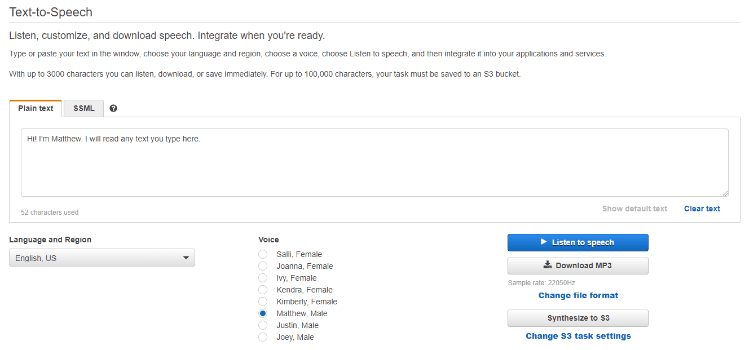 Benefits:
Free and very simple to use
Range of voices available for use.
Voices sound much professional and more human than any other tool.
Edit, and listen before downloading the file as MP3.
You can make use of this service if you are building your apps.
Learn more about Amazon Polly…

Read more about other software testing blogs here.
What do you think? Leave your comments here or on Twitter @testingchief.